</P>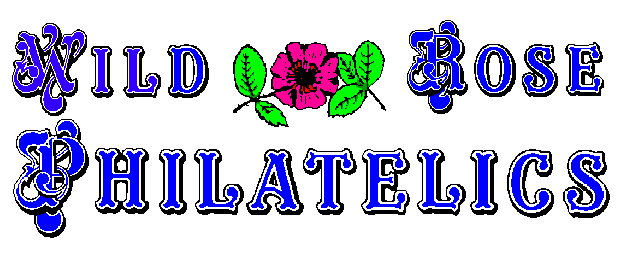 Box 1442, Edmonton, Alberta T5J 2N5 Phone: (780) 437-1605 Fax: (780) 430-0231 eMail: wildrosephil@wildrosephilatelics.com
---
SALE 73 IS DONE
Viewing is on Friday Nov. 1st from 12:00 Noon - 8:00PM and Sat. Nov. 2nd from 8:00AM to 11:30AM
Auction 12 Noon Saturday, Nov. 2nd, 2013
---
Welcome to sale #73. This sale consists of properties from a number of local estates. The large lot selection at the beginning of the sale will fill a one ton truck and appears to be the bulkiest sale to date. There is a good cross section of box lots, collections and groupings of nice British Commonwealth along with a selection of large cover/postal history lots. All lots which are marked as photographed are scanned on our website and in some cases may not appear in the catalogue. Please use the website for viewing of these lots. Viewing is spread out over two days and we highly recommend that in order to ensure adequate viewing of lots, coming on Friday is essential. We continue to have an increasing number of bidders traveling from across Western Canada attending our sales which increase the amount of activity during viewing. For our out of town bidders The Chateau Louis has quite reasonable rates and is an ideal place to stay for attending our sales.
Please check the prices realized below.
Lots are available for viewing below.
---
Welcome to Wild Rose Philatelics.
If you would like to receive a catalogue for our next auction, please send us your name and address at wildrosephil@wildrosephilatelics.com
You can submit your bids by email to wildrosephil@wildrosephilatelics.com
We often sell items on eBay, to see our current offerings, please use the link below.
---
Information:
---
Links to Elsewhere
Stamp Collecting Links - The best stamp collecting website on the internet

---